Blog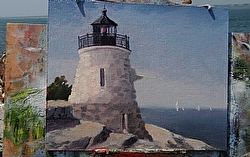 Finished commission.  It was a beautiful day.  The fog lifted, the sun came out who could ask for more. Did the old step back to view the painting and nearly fell off the rocks.  Won't do that again.
Comment on or Share this Article >>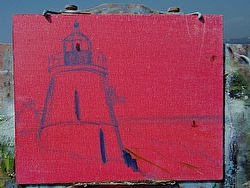 Started a commission of Castle Hill Lighthouse.  Beautiful morning to be out on Ocean Drive.  A bit foggy and misty but still able to get the painting started. 
Comment on or Share this Article >>