Blog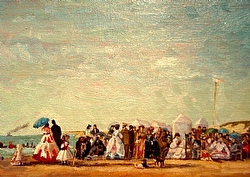 It is that time of year again. Spring Bulls Fake and Forgery show.
I first fell in love with this painting years ago at the MFA Boston. How could you not love the wonderful Civil War era dresses and parasols the ladies would wear to the beach. It was a challenge to do this in a 6 x 8 size. Now the challenge of finding just the right frame. Arnold Art here I come
Fashionable Figures on the beach
Comment on or Share this Article >>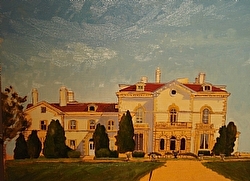 Started a new painting of Astors Beechwood in Newport RI. There is so much detail in this building and it needs to be right. Will continue in a few days.
Comment on or Share this Article >>